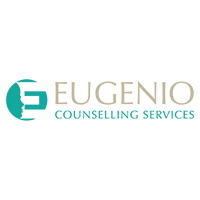 Eugenio Counselling services is based in Guelph, Ontario. Our services include distance counselling, postpartum depression management, anxiety counselling, family counselling and couples therapy. We offer counselling in Kitchener, Guelph, Waterloo and Cambridge Ontario.
Erica Eugenio is a Social Worker qualified for counselling and with several years of experience working with families and children.
Eugenio Counselling services are designed with you in mind. At the practice, counselling is a collaborative endeavor that involves you, the client, to develop a plan that will best suit your specific needs. The main counselling therapy goal is to help empower clients to be effectively involved through the process of change and to help you in living the best life you can.
Eugenio Counselling offers a comfortable, safe and supportive space to explore important issues occurring your life. Anxiety, depression and family counselling are some of this practice's specialties in Guelph.
Website: eugeniocounselling.ca