Woodridge Renovations is a home renovations company and general contractor offering basement renovations, bathroom renovations, bathroom renovations and kitchen renovations in Guelph, Burlington, Oakville and Cambridge Ontario. A trusted professional of the renovations industry, Woodridge Renovations Inc's team will work hard and cleanly to make your dream kitchen, basement or bathroom a reality you will enjoy for many years.
Experienced contractors and renovators providing high quality work. Reliable, on time and as expected.
"Built with Pride"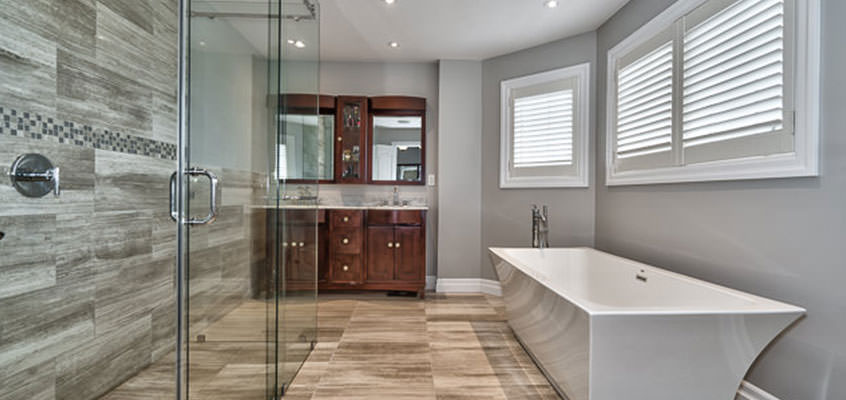 Bathroom renovations in Guelph
Build, renovate, remodel and create. Woodridge Construction has created beautiful kitchen spaces that homeowners love and recommend. Working with Woodridge is a great experience, focused on cleanliness and efficiency, this contractor's team works with the highest standards of construction and remodeling and complies with all local regulations.
We are home renovations team working to provide services in Guelph, Cambridge, Burlington and Oakville Ontario. We focus our company in kitchen, bathroom, basement and commercial renovations. As a general contractor with more than 15 years of work experience, we help home owners obtain the home of they have always dreamed of. Quality, cleanliness, efficiency, organization and pride in our work are the characteristics that differentiate our company. Woodridge Construction is a complete service home renovations company.